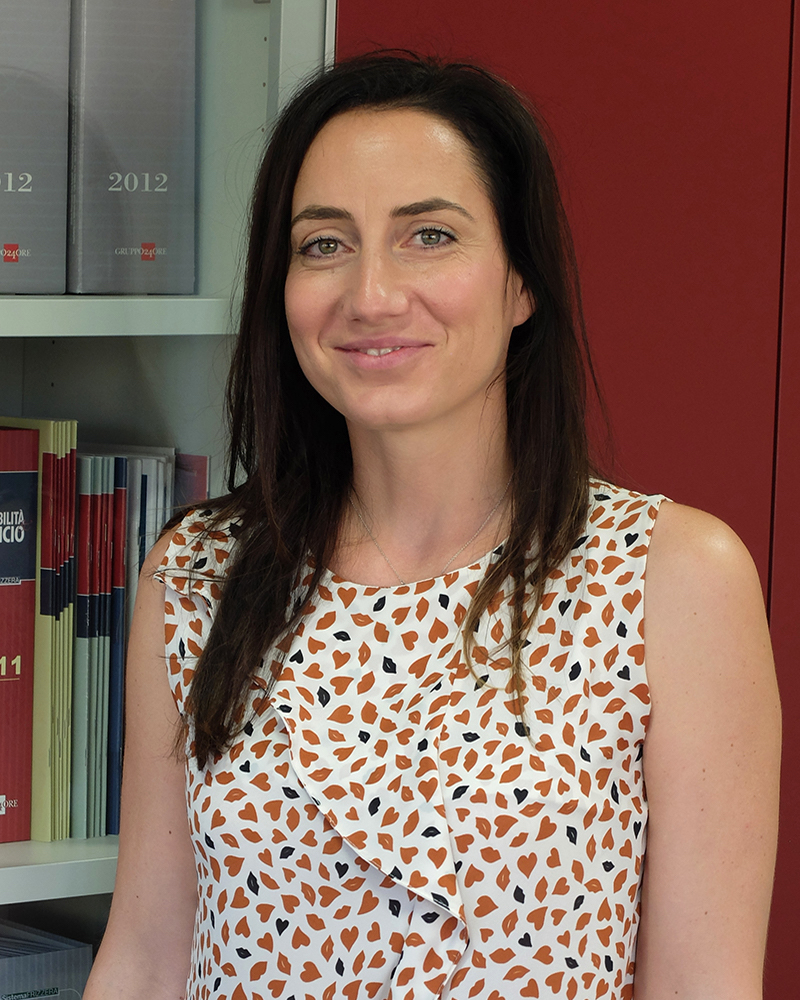 "I consider myself a sunny person, perfect for working in a team. I am able to organize my work myself by defining the priorities and assuming responsibility, skills acquired in the more than ten-year work experience at the firm. I am fine with working in stressful situations, respecting aims and deadlines. I also bear an inexplicable passion for VAT returns and related issues."
Enrolled in the Order of Chartered Accountants of Modena with seniority from 07/04/2010 to number 1143-A.
Registered for Legal Auditors from 08/06/2010 to 159260.
University of Modena and Reggio Emilia, degree in Economics and Trade business-free profession.
Advice and assistance in budgets and analysis of infrannual situations.
Tax declaratives, from individuals to companies.
Business, corporate, tax and corporate advice of the company.
Assistance in Extraordinary Operations (Mergers, Splits, Reports, Settlements)
Contractual assistance and advice.